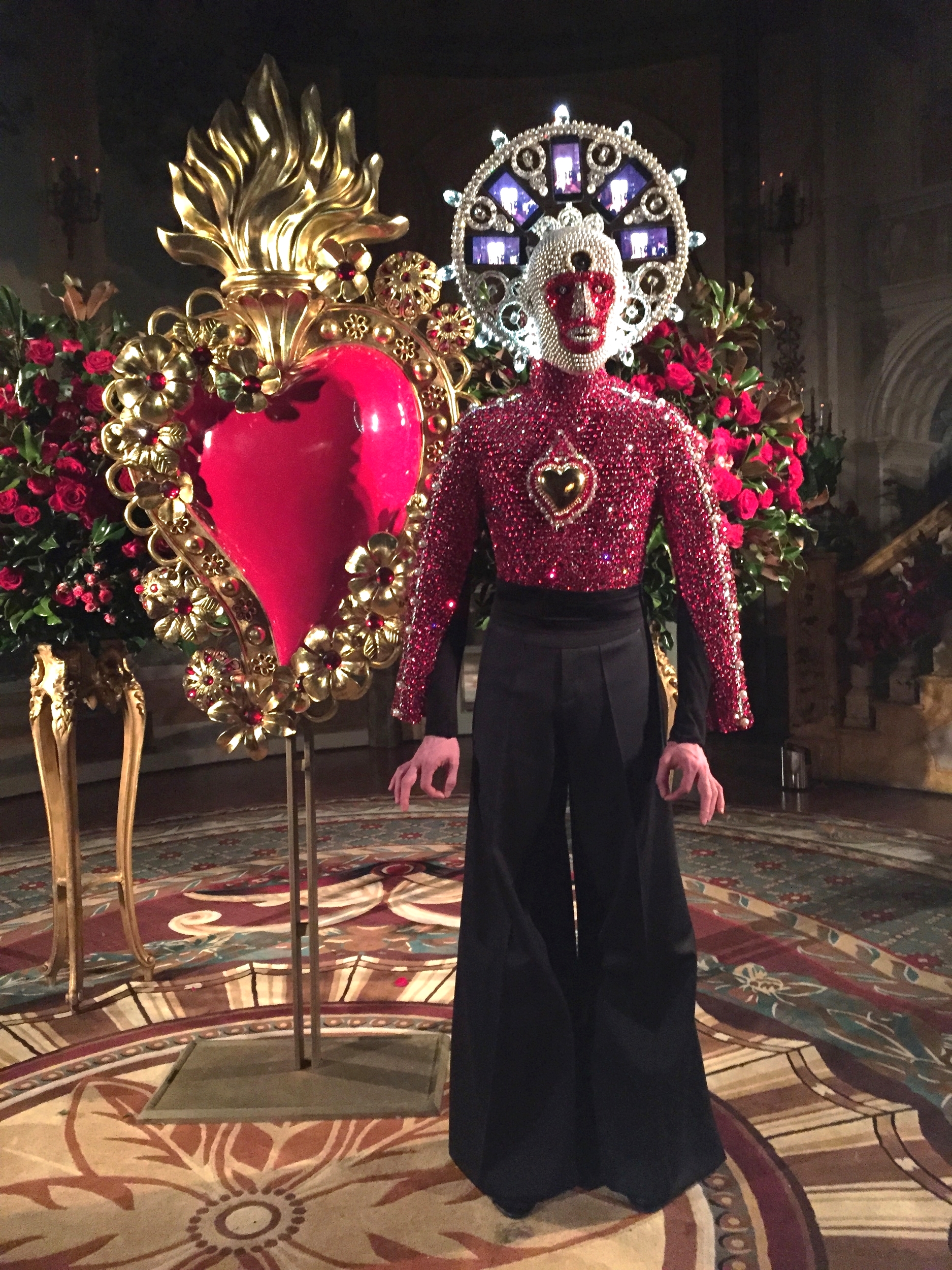 DiMondo
for Save Venice Ball
We were contracted by the personality DiMondo to create a costume for the 2015 Save Venice Ball. While most of the guests wore Versace and Channel, DiMondo wanted a costume that would transform him into a icon.
The challenge was to create a custom mask that interacted with his surroundings by live streaming onto a halo of screens whatever was captured via a camera connected to DiMondo's helmet.
The process began by creating a 3D scan of his head that was adjusted via 3D modeling. We printed a custom 3D mask crafted from his own face, then added a go pro camera to the forehead to act as a third eye and projected the images onto 5 screens that were attached to the crown of the helmet. The entire costume was embellished with faux rubies and pearls as well as thousands of Swarovski crystals.
PRESS