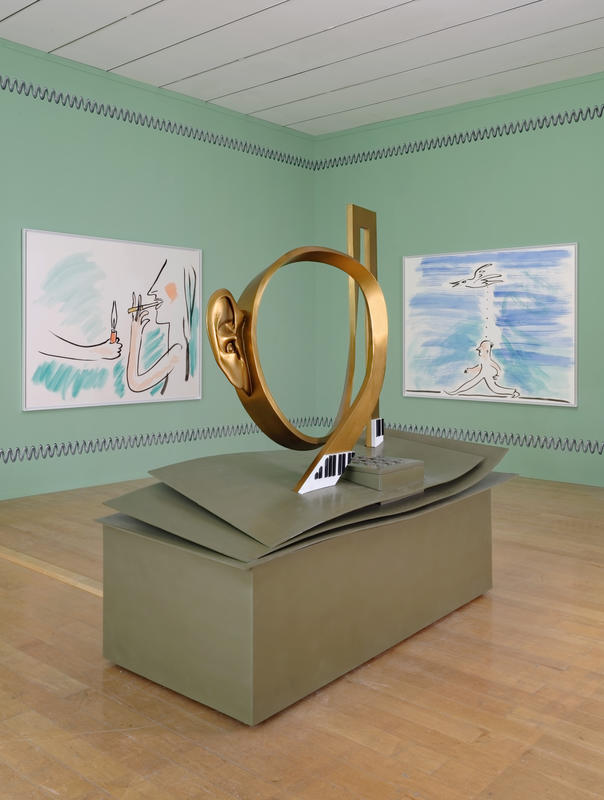 Camille Henrot Interactive Sculpture at Lyon Biennial 2015
Axios NYC was contracted to produce an interactive sculpture by the visual artist Camille Henrot through Camille Monroe Gallery of Paris. The piece, entitled Hello and Thank You For Calling, required creating both the physical structure and a custom user interface.
The base of the sculpture was a wood box covered in neoprene; the waves were rolled steel covered in neoprene, and the main sculpture was epoxy laminate wood with a 3D-printed ear attached. The entire sculpture was covered in rubber paint and a speaker was installed in the ear that played pre-recorded tracks in the style of a phone hotline. The user interface was designed with arduino and activated via custom cast rubber buttons. When users pressed a symbol, they received prompts leading them deeper into the audio menu.
The Axios team traveled to Lyon, France, to install the sculpture at the Contemporary Museum of Art for the 2015 Lyon Biennial.
PRESS